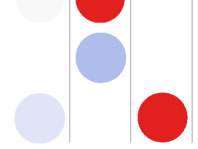 ANIKA INTERNATIONAL COSMETICS is a simple sleek skin care and cosmetics company designed for global women on the go! Designed for ease of use with comprehensive products and tools to assist today's busy woman, AIC offers rich, supple cosmetics accommodating the vast range of complexions and skin types at an affordable price.

ANIKA INTERNATIONAL COSMETICS is a growing company with distributors in Louisiana and Minnesota and counting.

OUR PHILOSOPHY

Beautiful Accessibility!

We issue a personal invitation to you by providing beautiful colors, shades & tools in a manner that is easy to use and recreate on your own.

We believe each person should embrace their own personal style and not be defined by media or celebrity. As such, we celebrate YOU by incorporating you and other 'everyday' women in our ad campaigns...no supermodels!

We also go a step farther than most and represent the FULL range in  diversity of complexions, from the lightest to the deepest of shades without skimping!

We believe each person has their own unique 'look', we provide the products and tools you need to enhance that comfortably.

We believe in the Circle of Life and the POWER OF 1. Each year, a portion of our proceeds benefits the empowerment of women & children....YOU!

ABOUT ANIKA

"...Women should embrace and define their own beauty for themselves."

ANIKA INTERNATIONAL COSMETICS was created by Anika Robbins out of a recurring need to provide simple skin care and cosmetics products and tools to her growing clientele.

With over 20 years in the beauty and entertainment industry, she developed a keen sense of what women really want: simple cosmetics solutions they can achieve on their own!

She also realized a need to empower women. Through beauty, ANIKA! has been empowering and motivating audiences globally, reminding women of their power, their beauty and their value.