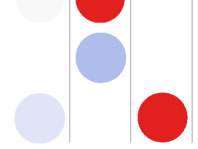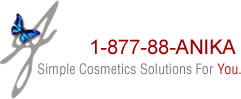 All Things Makeup, all Things ANIKA!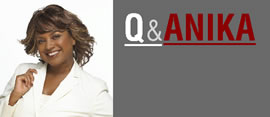 Get your answers

right here!

Q. How can I keep my eye shadow from creasing?



ANIKA! Creasing is often caused by oil or sweat in the crease of your eye. While we often suggest that some moisture on the lids helps eye shadow stay on longer, TOO much can cause creasing. Gently blot your lids with a little powder or tissue to remove excess oil and/or sweat.

Apply your foundation, then your shadow as usual.

Lightly dust with powder when you've completed your entire makeover. Have fun!

Q. How can I keep my lipstick from 'bleeding'?



ANIKA! 'Bleeding' occurs typically with either severely dry lips with deep indents in the skin and/or a high oil based lipstick or lip gloss is applied and begins to 'melt' off your lips. Sometimes the shape of one's lips can cause 'bleeding' as well as normal body temperature from your 'flamin' lips'!!!!

First things first: When applying your foundation, it's okay if some of it gets on your lips, an emollient-based foundation like our ANIKA! FOUNDATION STICK are smooth with a matted finish that's serves as a great base for eyes and lips. Dust your lips with powder, line with your ANIKA! Lip liner and THEN apply your lip gel or lipstick. Now you've got CONTROL!

Q.  I noticed my foundation seems too light for me now....what happened?

ANIKA! You're fading!! No, seriously, it's common to maintain a tan in the summer no matter what complexion you are! Even with minimal sun exposure, regular consistent exposure keeps you pretty tawny! Winter months find many fading to a lighter almost colorless shade. As an avid makeup user, you will probably keep 2 shades of foundation. If you're REALLY the pro I think you are, you'll know how to use both to achieve that flawless runway looks!...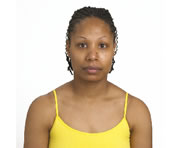 Featured Before & After Photos

Move your mouse-over each image to see the after look.